How is it possible that a country responsible for impressive gains in healthcare and nutrition finds itself with nearly half its older citizens living in relative poverty?
Earlier this year, an international team of scientists made the stunning prediction that women in South Korea born in 2030 can expect to live, on average, until they are 90, taking them past Japan to the summit of the global longevity table.
The study, published in the Lancet, marked the first time average lifespans for men or women anywhere in the world have exceeded nine decades.
South Koreans, it forecast, will experience the biggest rise in life expectancy in the industrialised world, with women adding 6.6 years to their average lifespan by 2030 compared with 2010. The prognosis was similarly encouraging for South Korean men, who will edge ahead of other nations with a life expectancy of 84.
The findings underlined South Koreas emergence from the ashes of the 1950-53 Korean war and its transformation into a successful exporter of everything from consumer electronics and smartphones to kimchi and K-Pop.
But the report also exposed a paradox. While South Koreas soaring rise in life expectancy is expected to continue, almost half of its citizens aged over 65 now live in relative poverty, according to OECD data.
The survey found that 48.6% of South Koreas elderly were in poverty (defined as earning 50% or less of median household income) in 2011, the highest level among the 34 OECD countries.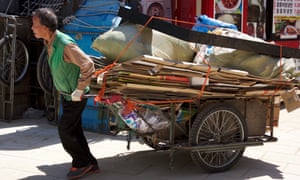 Read more: https://www.theguardian.com/inequality/2017/aug/02/south-koreas-inequality-paradox-long-life-good-health-and-poverty